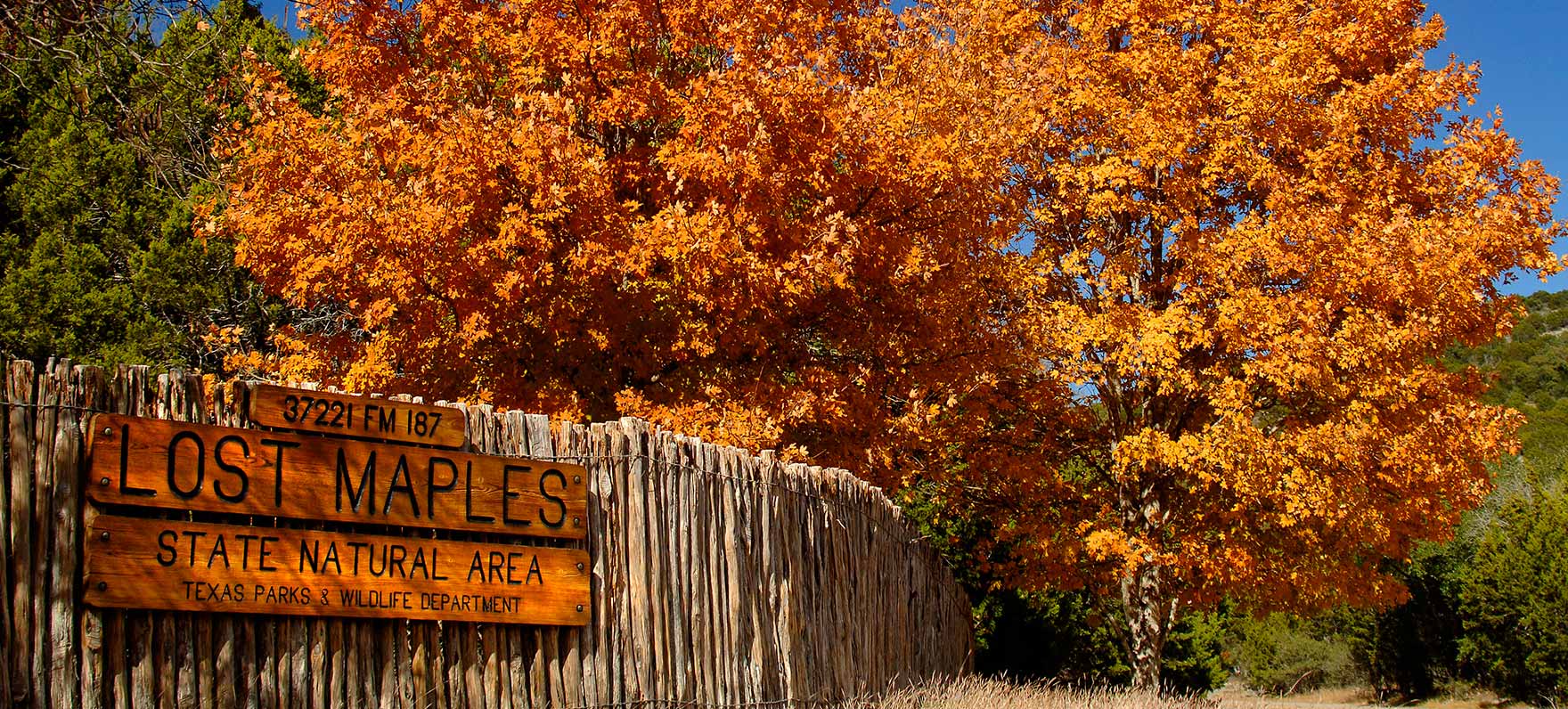 Lost Maples State Natural Area (Vanderpool, TX)
Fall In Love With The Texas Hill Country
Not too long ago, we shared some of our favorite things about living in our home area of Northwest Arkansas. While we can happily say we love our home state of Arkansas, there are several great reasons
Rausch Coleman Homes
chose to head south and develop communities in
New Braunfels
and
San Antonio
, or as it's better known by: Texas Hill Country.
Texas Hill Country is defined as the region between San Antonio and Austin, where rivers, lakes, and stunning rolling hills abound, and let us tell you... it's beautiful! While it's true that they're not exactly in the same category as the Colorado Rockies, these hills, however, hold a plethora of opportunities to enjoy activities, events, and views that only Texas can provide. Here are just a few of our favorites.
Texas Fall Festivals Are The Wurst
Bratwurst, that is. Did you know that Texas Hill Country is known for hosting one of the nation's best Oktoberfest events? It's true! Bust out the lederhosen, it's time for
Wurstfest
! A 10-day celebration of German heritage,
Wurstfest
is held in the scenic river town of New Braunfels, TX, and features delicious traditional food and drink, Germanic folk music, and a variety of family-friendly games and competitions for all ages. Visitors can experience German heritage by exploring local museums like the
Sophienburg
, attend the
Wurst Craft Show
, shop in the town's vibrant downtown stores (including grabbing a kolache at our absolute favorite,
Naegelin's Bakery
). There's even the
Lake Canyon Yacht Club Wurstfest Regatta
, if watersports are more of your idea of fun.
Wurstfest is being held November 2-11, 2018, although the exact timing varies from year to year.
The Iconic "Big Tex" of the Texas State Fair (Dallas, TX)
Fall Fair Fun
Located in Comal County, New Braunfels is home to the
Comal County Fair & Rodeo
, the largest county fair in all of Central Texas. Held the last weekend of September (2018), the Comal County Fair & Rodeo draws thousands from all over the region. Of course if you
really
want the Texas experience in a fair, you might want to head a bit more north to the
Texas State Fair in Dallas
.
In addition to the County and State fairs, Texas Hill Country is home to the
Texas State Arts & Crafts Fair
. Located north of San Antonio, the town of Ingram, TX, is home to this unique gathering of artisans eager to share their trades and abilities from all across the state. It's truly an artist's haven!
The Great(er) Outdoors
While it's true that Texas Hill Country is home to several great cities and towns, some of the lesser-touted offerings are that of the outdoors. The Hill Country region (and surrounding areas) is home to literally millions of acres of forest, hills, lakes, rivers, and more, all ready and waiting for your next family adventure. From hiking and floating to rock climbing, mountain biking, and even bird watching, areas like the
Lost Maples State Natural Area
and
Honey Creek State Natural Area
are the perfect places to enjoy time with the kids, or to simply get alone and relax. If you enjoy exploring natural caverns and caves, you might consider checking out the
Hamilton Pool Preserve
in Dripping Springs, or if you're feeling extra adventurous,
Natural Bridges Caverns
just south of New Braunfels offers a variety of activities including ziplining and gem mining.
Everything's Bigger In Texas... Except Your Mortgage
Continuing in the proud Rausch Coleman Homes tradition, we're committed to providing high-quality homes in ALL of our areas, and that means Texas too! With the median home cost of a home in New Braunfels being around the $250,000 mark, we know that counts a lot of people out, forcing them to continue to rent when they'd rather be investing in their family's future. That's why you'll find our brand new homes in communities like
White Wing
and Saengerhalle from prices starting as low as $880/mo (P&I), and able to close in just 30 days. That's 30 days until your family could be moving in... 30 days until you could be enjoying a Texas sunset on your very own back porch... 30 days until you could be saying "Adios" to the rental life and "Howdy" to your very own piece of the American Dream. As an added bonus for your peace of mind, we also include
one of the best home warranties on the market
with each new home we build for those unexpected things in life, because we know you've got better things to do than worry (like deciding between deep fried Oreos or deep fried butter at the fair). So... what are you waiting for?
Find Your Buying Power
today and see how
Rausch Coleman Homes
can help make your dream of home ownership a reality.
So... how'd we do? Did we miss anything? Share YOUR favorite thing to do here in the Texas Hill Country in the comments section below!
Headquartered in Fayetteville, AR,
Rausch Coleman Homes
is recognized as one of the top builders in the United States, offering quality construction at a price you can afford. With 60 years of experience and more than 20,000 homes built, our mission is to improve quality of life, one home at a time.
Visit Our Website or call 844-4RCHomes (844-472-4663) to discover how Rausch Coleman Homes can help you own your new home today.